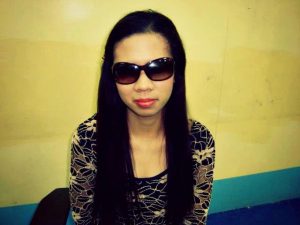 Despite the absence of sight, Sarah led a fruitful life having won singing competitions and garnering academic and non-academic awards at the Philippine National School for the Blind (PNSB). Another individual who deserves to be recognized!
Listen to her voice and tell me what you think. Does she have a quality of a professional singer? Do you think she has a future in singing? I encourage you to say something about Sarah Joyce in the comment section below.
If you want to see Sarah Joyce singing while playing the guitar, visit this post. In the video, she is with Fau Che another blind singer.
But before you click that link, here is Sarah Joyce and her own version of Bridges.