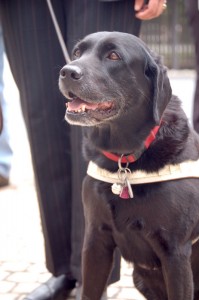 A straightforward answer to this question is a "confident yes"! You can have a guide dog where ever you are in the world as long as you really need it and you're capable of having it. But "is this type of dog available in the Philippines?"
What is a guide dog anyway? Is it a specific breed? If you're in the Philippines, Where do you get a guide dog? What do they eat? What's the difference between a guide dog and a regular breed? Those questions will have answers in the following sections of this article.
Guide dogs and their characteristics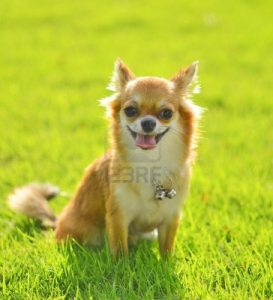 According to my installed dictionary, "A guide dog is a dog trained to guide a blind." Sounds amusing? Actually, a guide dog is not just capable of assisting the blind but it can also give love and affection. Sounds romantic?
Seriously, when you try to interact with a guide dog, you will feel the mystery of the intelligence they have, and also the unbelievable things they can do. Like helping people with disabilities; blind, hearing impaired, stroke patients, those who have seizure, those who can't walk and other illnesses. Also, you'll be amazed when you hear stories of survival in those emergency situations involving dogs. In short, a smart dog is a candidate for being a guide dog for the blind! What are the other characteristics I'm talking about?
Size of the dog, their temperament and their traits
In any field, size does matter. Imagine you are walking with your Chihuahua along the street, and a bigger dog suddenly appeared, what do you think the poor Chihuahua's reaction would be? For those who are not familiar about this dog breed, here is the link where you can find some information about Chihuahua.
Information about the breed Chihuahua
Let us reverse the situation and say, you own a giant breed and this Chihuahua is suddenly seen by your guide dog, what will happen? The answer should be "nothing". Why? Because a part of a dog's training when doing this kind of task is to observe discipline all the time and focus on whatever he is told to accomplish and that is to guide his owner!
So the conclusion is, it would be better if you choose a breed that is not easily intimidated during his work. But the next question is, what are the breeds available for this type of job?
The three most popular breeds used as guide dogs
Labrador Retriever as guide dog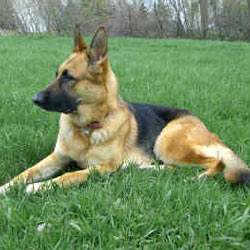 Number one on my list is Labrador Retriever! Why? Because I own one Labrador and I would say that this breed is definitely one of the smartest breeds. And also it is according to some articles regarding guide dogs on the internet and as suggested by some authors of the popular books about dogs. But there are different rankings on who the smartest is and these rankings change almost yearly so the number one on the list isn't always the number 1. But because this breed is so easy to train, it's enough for him to get the reputation as being the number one choice for guide dogs.
Golden Retriever as guide dog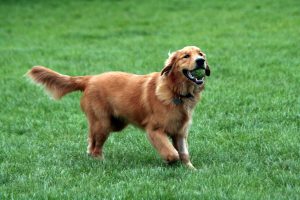 Next is Golden retriever. There are many similarities between Golden Retriever and Labrador Retriever. Because of their size, they are intimidating to humans and other dogs, but still, they are very effective and fun to be with.
German Shepherd as guide dog
The number 3 is the guard dog German Shepherd. Yes it is more famous as a protection dog, but there are people who use it as their guide dog. Again, discipline not size.
Now the main issue, about blind people in the Philippines and guide dogs
Let's make it straight, our environment here would not allow us to bring a guide dog outside our house why? Because of the following factors:
Congestion on the street
Unawareness of some people on this kind of practice
Apology but pollution in the city also?
But for example our cities are not polluted, are not congested and the citizens are aware, is it possible now to have guide dogs in the country? Aww still no I'm sorry… Because, as far as I know, you won't be able to find one school for guide dogs anywhere in the Philippines. My suggestion is, you can still own any of those breeds I mentioned above, but to train it to be a guide dog is another issue.